GUILLERMO FARINAS HERNANDEZ DID NOT END HUNGER STRIKE
Dissidents dismissed reports claiming that Cuban independent journalist Guillermo Farinas ended his 13-day long hunger and thirst strike. His health, as well as those of other dissidents who bravely are supporting him and are on hunger strike too, is deteriorating.
Meanwhile,Dr. Darsi Ferrer from Havana sent me an email with photos of his humanitarian work among poor Cuban families. He,his wife and other freedom fighters visited some people suffering from AIDS. As fyou can see, their living condition is quite bad. Castro tried to arrest two of these activists along a Czech model for taking pics of these people and show the world the real life of ordinary Cubans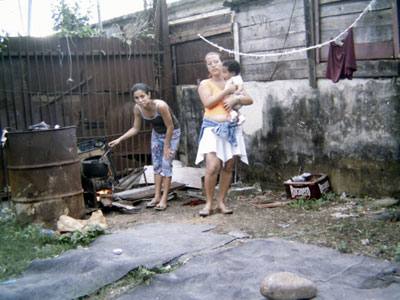 Gloria Amaya, the elder mother of politcal prisoner Guido Sigler Amaya,speaks at Radio Martì from Havana and appeals for international support to help free her son.
Several months ago, Cuban-born Miami-based singer and patriot Willy Chirino (who won a well-deserved Grammy Award!) held a tele-conference along with his wife, the singer Lissette, in which he spoke directly with members of the Youth Martian Coalition that are in Havana.
Now, independent journalist Carlos Serpa Maceira tells us from Havana, that a DVD of the tele-conference is available in Cuba - although in the black market.
Publius Pundit - Blogging the democratic revolution